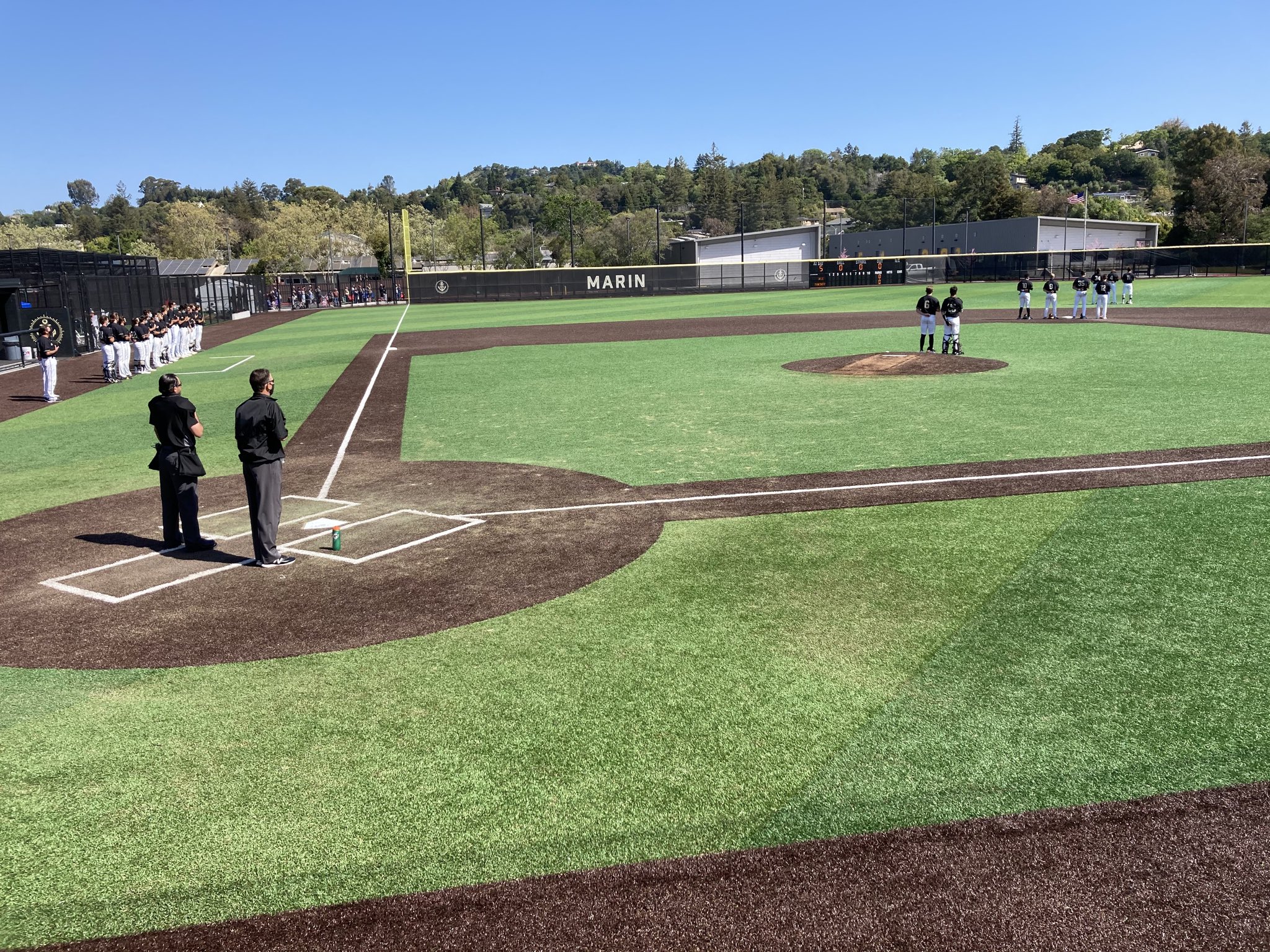 Shaking off the dust of the 2020 season, the Mariners hosted Santa Rosa in their home opener. It had been exactly 394 days since the Mariner's Baseball program had been able to play here at home.
Game 1 against Santa Rosa was all about the team cleaning out the cobwebs and shaking off first game jitters. The team started strong defensively but the Bear Cubs took off in the 5th inning. The Mariners began making a comeback in the 8th but wasn't able to catch up to Santa Rosa, dropping the first game of the double header 4-11.
In game 2, the Mariners came out with a strong start. 6'9 Freshman Pitcher, Zach Tonnerre was highly effective, fanning Bear Cub batters with 94 MPH fast balls for the first 6 innings of the game. Offensive standout, Anthony Pomilla started game 2 with a home run to left field in the first inning setting the tone of the game.
"It was so exciting and great to be out here finally. Just to be able to be out here competing today after all we have gone through this past year, that was the ultimate win," said Head Coach Steve Berringer. "The play on the field first game was a little shaky, going into the second game we played a lot better, put ourselves in a position to win. We battled at the end to give ourselves a shot, but we just didn't finish. We could have played a little better defense, but overall today was a win."
Mariner defense was strong going into game 2 as Santa Rosa was unable to score until the 4th quarter where they were able to tie the game in the top of the 7th.
Sophomores, Dionathan Cornet, Anthony Pomilla and Mathew Lozovoy were noticeable through the games. Coach Berringer when asked about his returners said, "It took about 5 or 6 innings for some of them to really get into the game, and realize "I'm back, we're back playing." I am really proud of their hard work and they want this bad, real bad, and getting them to relax go out the play the way they're suppose to, it'll come."
Bottom of the 9th the Mariners were able to hold off the Bears with Nick George closing the game. Mariners lost 5-4 for the second game against Santa Rosa
The team will compete next against Sierra Community College on Wednesday, April 14th.
All home games are now live streamed! To watch any upcoming games or past games, view our archive!